2021 AAALAC International European Conference (Free with Registration)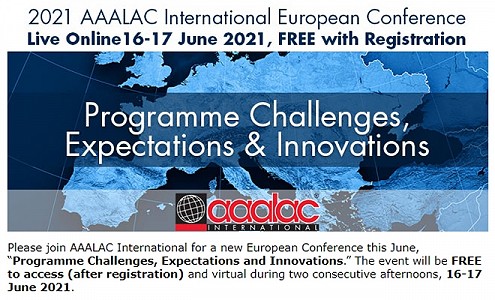 16 June 2021
2021 AAALAC International European Conference
Live Online 16-17 June 2021, Free with Registration
Please join AAALAC International for a new European Conference this June, "Programme Challenges, Expectations and Innovations." The event will be FREE to access (after registration) and virtual during two consecutive afternoons, 16-17 June 2021.
Presenters will share findings identified during AAALAC site visits, commendable practices observed, and improvements recently implemented by AAALAC accredited programmes. There will also be an explanation of how AAALAC has adapted its activities during the pandemic, and updates concerning the legislative framework in Europe and the future revision of the Guide for the Care and Use of Laboratory Animals.
More details will be shared in the coming weeks. In the meantime, questions regarding the Conference may be directed to jguillen@aaalac.org.